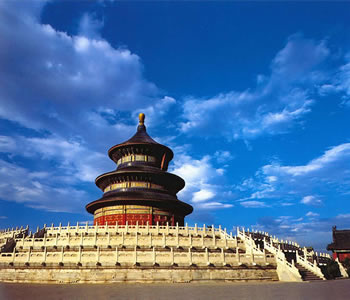 Boost your future opportunities in China
Planning your career in China? 'Opportunities are for those who are well-prepared'. Take the UTA China Executive MBA program as your stepping stone
How does UTA Executive MBA help boost your future opportunities in China?
The importance of China in the global economy makes knowledge and experience of the region a valuable asset in the UTA China Executive MBA education. At UTA China Executive MBA, we offer both - Global Insight, China Know-how.
Click to know more details of the UTA China Program.
Your best senior management career development opportunity is the UTA China Executive MBA:

The largest American Executive MBA program in China. It has been deeply rooted in this market since 2002.
Click here to hear from our students.

A vast alumni network covers the most prominent companies in China. A meeting place to make friends with English speaking executives and professionals from the top Chinese companies.
Get to know the profiles of our participants.

Secure a fully accredited, globally recognized Executive MBA

Value for money: Turn key price of RMB158000 inclusive of all books.
UTA China Executive MBA, you unique opportunity to obtain China connection and an international renowned business degree at the same time!
From students of Beijing program
From students of on-campus program: http://www.emba.uta.edu/studentcommentsnew.html
An AACSB fully accredited Executive MBA that can be obtained without having to leave Beijing, drop your career, or lose your current income. The same quality curriculum, textbooks, learning materials and professors available in the US, is also made available to you in Beijing, Shanghai and Shenzhen, offered together with three top Chinese universities.
This general management program will give you broad knowledge of business fundamentals, sharp analytical skills, creative solutions, and vision that extends beyond your current job, region and industry.
A conveniently designed class schedule that fully accommodates your work schedule so you can complete your Executive MBA within 15 months (primarily one weekend and two working days per month) without interrupting your career.
"Networking is not a numbers game…"
The idea is not to see how many people you can meet; the idea is to compile a list of people with rich social resources you can count on.
To view a list of the names of companies where our students are from:
http://www.emba.uta.edu/pdfs/industry_list.pdf
- Top 80 business schools by Princeton Review – view Princeton Review
- Ranked 86 based on Research Contribution – view list of top 100 schools
- The China Program is fully recognized by China's Ministry of Education – view MOE approval
- The only American business school having official partnerships with three top Chinese universities – namely University of Science Technology Beijing, Tongji University Shanghai, and Xi'an Jiaotong University.